Music Never Enns
Custom Music Services
Where the music never ends...
lessons - live performance - recordings - composition
(a division of Life Never Enns LLC)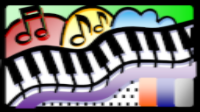 Live Performance
Music Never Enns can be contracted to provide live music for a variety of occasions and events:
Light Classical
Inspirational
Polkas
Special Occasions
Lessons Available
Beginning - Advanced Piano
Beginning - Intermediate Voice
Beginning - Intermediate Violin
Beginning Brass
Beginning Winds
Beginning Guitar
Beginning Percussion
Inquire about family rates.
Sound Files
Christ in us
Contact Us Today!
Music Never Enns usually responds within 1 business day.
Developed by LNE Web Services © 2016